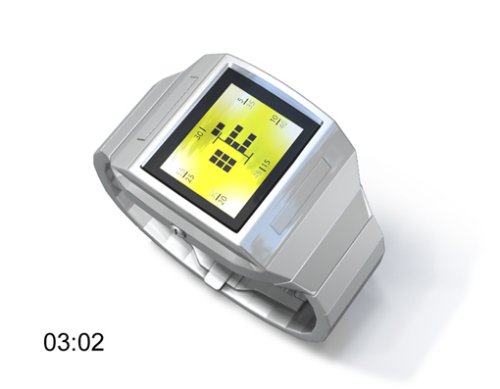 Tokyoflash has unveiled their latest timepiece called the Wavelength. This one looks a bit out of character for the company, but still pretty neat. It features an always on LCD display and user selectable LED backlighting.
As usual, telling time with this watch is a bit confusing. The hour is displayed in digits in negative space in the center of the display, while minutes are shown as the ring of blocks surrounding the digits. The first rotation of minutes in positive blocks to 30 minutes, then the second rotation in negative blocks to 60.

The Tokyoflash Wavelength has large buttons above and below the face to turn on the LED backlighting.
neat, retro, TokyoFlash, watch, Wavelength