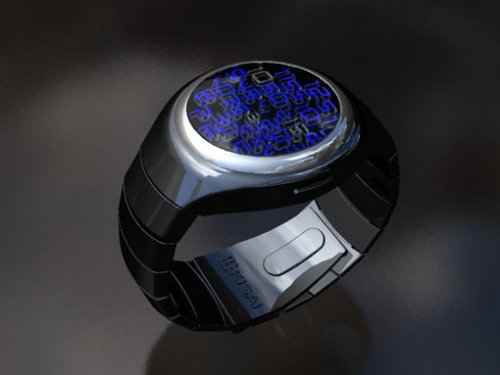 Tokyoflash has introduced their latest watch concept called the Space Digit. This unique and hard to read watch features a silver ring around the face that contrasts against the black case and strap to enhance the fact that the lens is raised above the case.
There is also another deep acrylic lens that covers the interface, and beneath is what appears to be a maze of digits. Blue LEDs light up the display when the button is touched and three flashing digits show the current time.

I like the busy confused look of this one.
Space Digit, TokyoFlash, watch