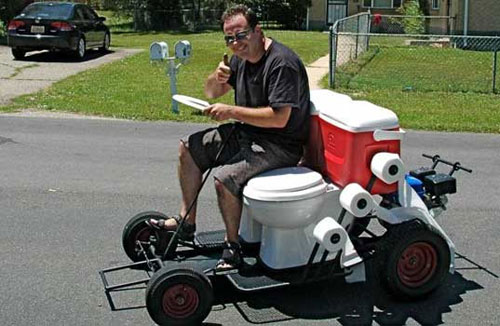 Sometime I run across stuff that is so great it's just amazing. Today is such a day. A guy named Dave has created the coolest go-cart ever. It's perfect for cruising at the racetrack and would make the perfect golf cart for drunkards.
The cart is made out of what appears to be a normal enough go cart frame and motor. Rather than seats, the thing has a pair of toilets on it. The tanks for the toilets are replaced with red coolers.
That means you can roll with your beer all frosty and have your toilet ready when you need to make wee. You even get three rolls of TP on each side in case you have a turtlehead pokin' out while cruising.
DIY, vehicles