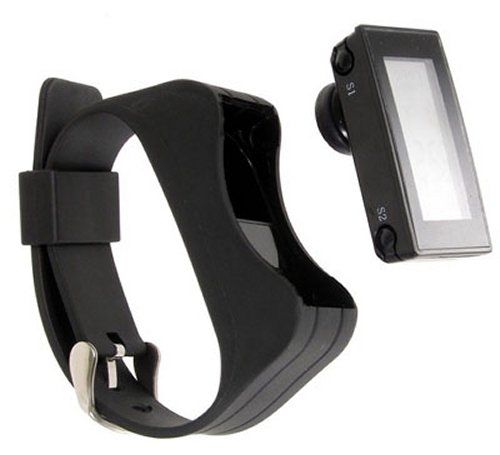 The folks at Thanko are always thinking. Sometimes that's good, sometimes bad. Their latest creation is geared toward those who need both a Bluetooth handset and a watch and don't mind an ugly hunk of plastic on their wrist.
The Bluetooth Handset Digital Watch from Thanko features a large LCD display that will show your basic call information, the time, and battery status. To make/receive a call, just pull it off your watch and put it in your ear.

It costs 10,450 Yen (or $119).
Bluetooth, Digital Watch, handset, Thanko