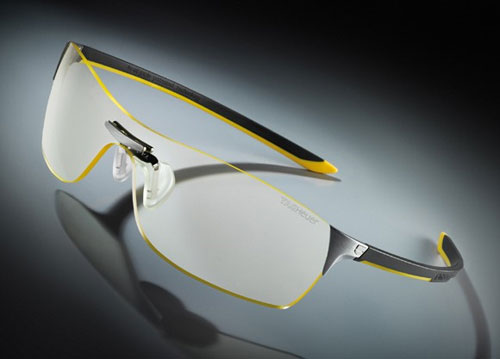 I have a few sets of name brand sunglasses and surprisingly I have managed to not sit on them or lose them for a few years now. We can all understand the need for sunglasses when we drive, but some folks have a bigger problem with night driving thanks to glare than day driving.
Tag-Heuer Eyewear has unveiled a new line of glasses for night driving that have special lenses in them. The special lenses are supposed to reduce glare and help improve night vision. Apparently, a bunch of racecar drivers wear these things when racing at night.
Tag-Heuer offers the glasses in two different shapes at a cost of $450 each. It would be hard to pay that much for glasses only good for night driving for me.
Glasses, TAG Heuer