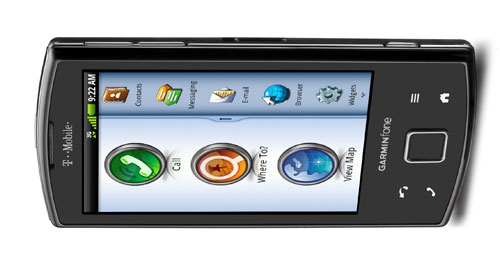 T-Mobile landed the exclusive Asus-Garmin GPS phone called the Garminfone back in April .I think most of us will agree that at the $199 price point the device surfaced at it was very unappealing.
T-Mobile has cut the price of the Garminfone in an effort to make the device look better to customers. Rather than the $199 price, point the Garminfone is now available for $129.99. The handset is Android powered and offers voice guided and on-screen directions.
Other features include support for Android apps, live traffic, weather, and gas prices, and a lot more. The $129.99 price point is apparently only available online and is an instant rebate.
Garmin, GPS, smartphone, T-Mobiel