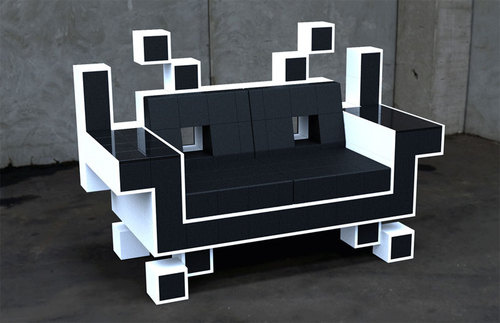 This Space Invaders couch is awesome, even if it does look uncomfortable. It's the perfect seat for playing the classic game and once you win, you can consider it your throne as you will have vanquished your alien foes.
Sadly, this sofa will likely never get made. Only myself and two other people would buy it. It was created by designer Igor Chak. It probably folds up and eats you if you lose the game.

If only all furniture was this cool.
Arcade, couch, retro, sofa, Space Invaders