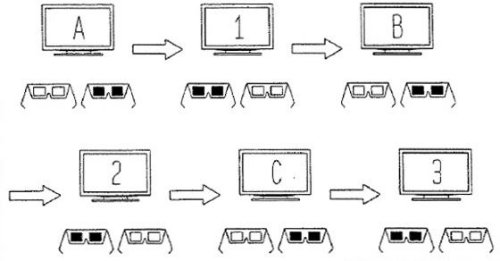 Looks like Sony has applied for two recent patent apps, titled "Stereoscopic Screen Sharing Method and Apparatus Patent" and "3D Shutter Glasses with Mode Switching Based on Orientation to Display Device,".
The patents show stereoscopic 3D technology that will allow two individual players to see different information on the same screen. Also, the glasses could have earbuds, further putting you in the game with separate audio feeds.

Obviously you need a 3D display for all of this to work, and you still need dorky glasses. Still, it is interesting and has a lot of potential.
patent, screen sharing, Sony, stereoscopic