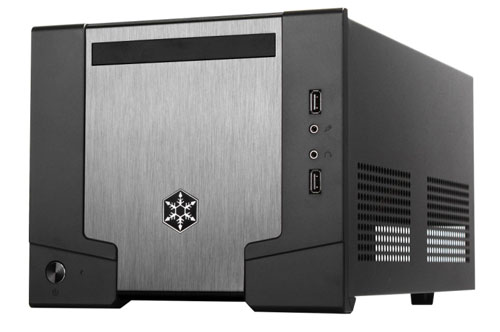 I am starting more and more to appreciate small form factor computers. Not only do they take less space, but they are often quieter as well. SilverStone has unveiled a new PC case called the Sugo SG07 that is designed for Mini-ITX mainboards.
The case ships with a 600W PSU that is 80 Plus Bronze certified and has a single 12V rail. The case has a 180mm fan, which is larger than the mainboard the case is designed for.
Other features include support for video cards with up to a 400W thermal envelope and up to 12.2-inches long. The case can also hold a pair of 2.5-inch storage drives or a single 3.5-inch drive.
PC Case, Silverstone