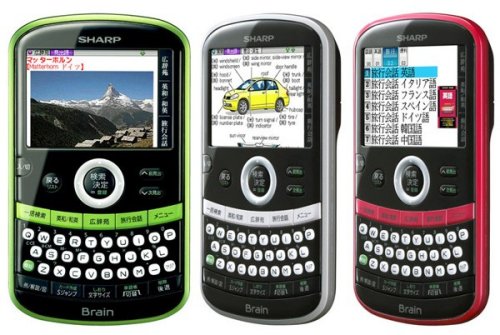 Here's a Sharp e-dictionary that looks like a phone. It's called the Brain PW-AC10 and aims to fool people with it's BlackBerry-esque candybar looks. The device claims to be the industry's lightest e-dictionary while carrying two AAA batteries that keep it going for a full 110 hours.
That 2.4-inch LCD QVGA screen will take some getting used to, but the device packs the usual English-Japanese translator, a flashcard feature, and a seven-language traveling phrase book with color images.
Yours for $149 early next month.
brain, e-dictionary, PW-AC10, Sharp