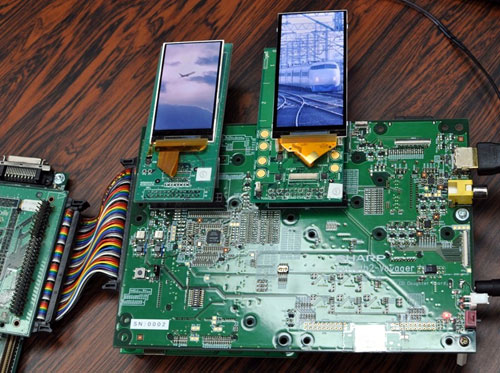 I have seen more than one device over the last year that has a pair of touchscreens rather than a touchscreen and a keyboard. The devices are mostly concepts and the reason for that is that there isn't a lot of support with hardware for dual screens in one device.
Sharp has unveiled a new chip that controls LCD screens on mobile devices called the LR388G9. This chip can control two displays at once with resolution up to 1024 x 480 on each screen. The chip also supports 1080p output via HDMI.
The new chip is a follow up to a similar chip unveiled last month, but the new version has better resolution. Sharp is sampling the chips now and they cost about $26 each.
LCD, Sharp