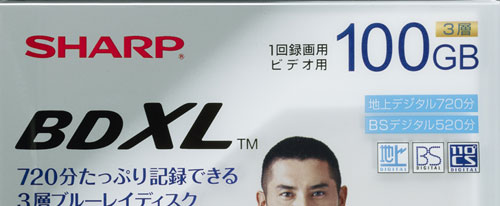 You may have thought that the capacity of a Blu-ray disc was plenty for your storage needs. Other folks don't think so and a while back, the BDXL specification was released for 100GB and 128GB BDXL media.
Sharp has unveiled the first BDXL media in Japan with plans to launch it on the market on July 30 for 5000 Yen per disc. The company says that the media will only be compatible at first with its BD-HDW700 Blu-ray player and writer.
Blu-ray writers are something that never really caught on in the US. The 128GB discs will be offered in rewritable and single write version while the 100GB will be in rewritable only.
BDXL, Sharp