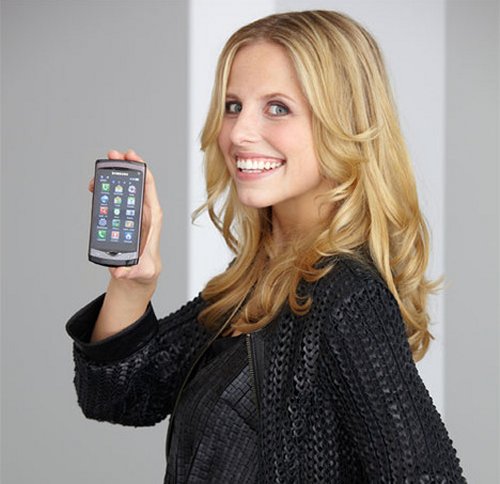 Holy crap. What's with that model's eyes? She looks like she is about to sprout vampire teeth and drink my blood. Probably without even having hot vampire sex with me. Would you buy a phone from her? It's creepy. It's like I'm being threatened to buy or else her and her husband, the Joker will have their way with me while Batman watches.
Anyway, the Samsung Wave has already hit the UK last month, but folks in the US have yet to get their hands on it. Now Amazon is offering the smartphone to US customers for $440 without a contract commitment.

This is the first bada-powered device from Samsung, featuring a 1GHz processor, a 5-megapixel camera with LED flash, a 3.3″ Super AMOLED screen, 720p HD video capture, Wi-Fi 802.11n, Bluetooth 3.0, A-GPS support and a microSD memory card slot.
[Amazon] VIA [Ubergizmo]
Samsung, smartphone, U.S., unlocked, Wave