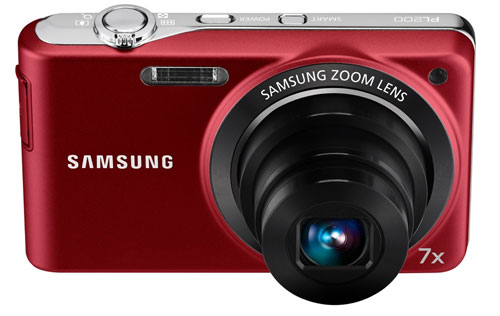 Samsung has unveiled a new and compact digital camera that still packs in lots of resolution and other features. The camera is called the PL200 and measures in at 3.9″ x 2.3″ x 0.83″.
Despite the small size of the camera the little beast packs in a 14.2-megapixel sensor and has a rear LCD that measures 3-inches and has a resolution of 230k and can shoot HD resolution video. The video is recorded in 720p at 30 frames per second in H.264 format.
Other features include 7x optical zoom, dual image stabilization, smart auto mode and more. The camera features blink detection, face detection, beauty shot and smile shot. The camera will ship in September for $179.99.
Digital Cameras, Samsung