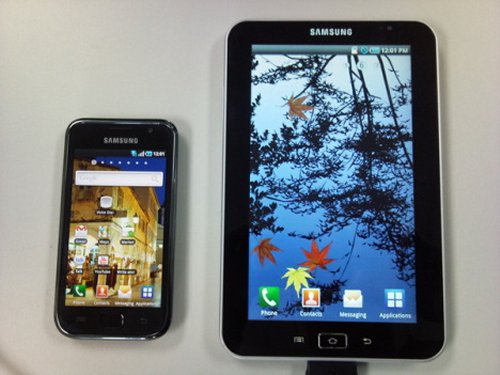 Samsung's Galaxy Tab, the company's upcoming Android-powered tablet has now been confirmed to feature a pair of cameras. Obviously one of them is used for capturing video while the other is for still shots.
We don't have any word on megapixel count yet, but it will likely have a similar camera to the Samsung Galaxy range of smartphones. Some other specifications include GPS navigation, Wi-Fi and 3G, and a pre-October release date has mentioned in rumors.

We can't wait to learn more on this one.
Cameras, Galaxy Tab, Samsung, specs