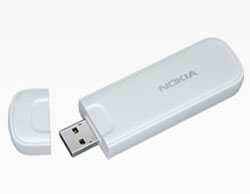 Nokia may be the largest maker of mobile phones in the world, but most of the devices it sells are low-end handsets with little profit. Nokia wants a bigger part of the lucrative smartphone market and is making moves to concentrate more on its core offerings.
To do this Nokia has announced that it is selling its LTE, HSPA, and GSM modem operations to Renesas Electronics. The company has been licensing the Nokia modem tech since 2009.
Renesas and Nokia will continue to work together to develop new modem technology. The deal is worth $200 million and is expected to close in Q4 2010. The sale will have to be approved by regulators.
modem, Nokia