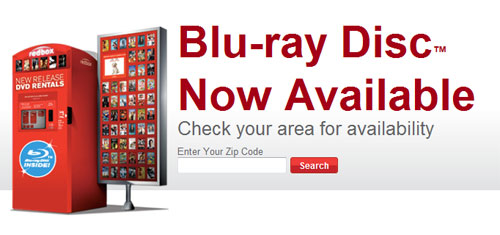 Back early in June I mentioned that rumors were going around that Redbox would be offering Blu-ray movie rentals for $1.50 per night. Redbox has now come out and made the Blu-ray rentals official.
Redbox has added Blu-ray titles to 13,300 of its kiosks across the country. The company says that all 23,000 of the kiosks will have Blu-ray rentals by the fall. The flicks will rent for $1.50 per night.
That is only $0.50 more per night than a normal DVD making the Blu-rays a win for people with a player. The library of Blu-ray rentals will be small to start with including films like "The Book of Eli," "Bounty Hunter," "Brooklyn's Finest" and "Green Zone".
Blu-ray, Redbox