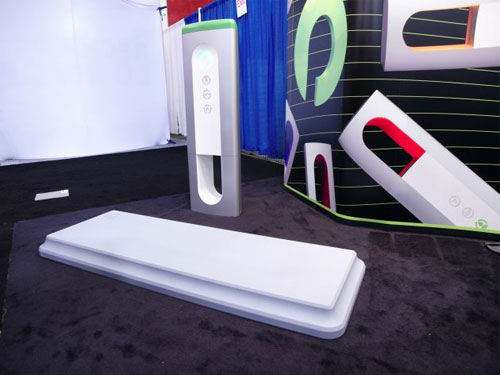 I am sure that we have all forgot to put gas in our car at one time or another and gone out to go somewhere and realized we didn't have enough gas. That is easy enough to fix in a gas powered car, you just go the station and fill up.
If you are driving an EV and realize you forgot to plug it in, you are out of luck. I know if I had a car that needed to be plugged in each night I would forget to do that eventually. A company called Evatran has announced a cool new proximity charger for EVs.
With the charger and associated plate installed on your car, all you need to do is pull up to it and park to get a charge. The downside is the charger is $3,000, the wireless option is $800, and you will pay about $500 for install. The charger is also only 80% efficient so your EV will need more time to charge.
Cars, charger, EV