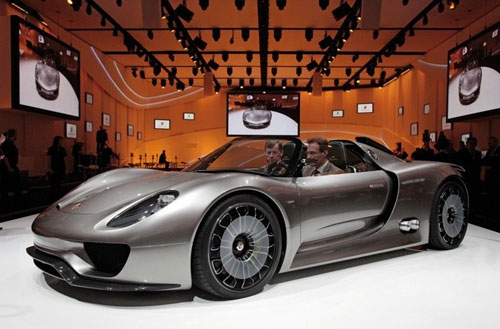 If you are into green, hybrids, and performance cars a new Porsche concept was unveiled a while back that combined all three called the 918 Spyder. That car looked awesome and packed in a very powerful hybrid power train.
The car was powered by a 500hp V8 engine along with a pair of 109hp electric motors fed by lithium ion batteries. Porsche claims that the car would be capable of 78mpg.
That is fantastic fuel economy for a tiny car, much less for a supercar. Porsche will put the 918 into limited production and it is expected to cost about $650,000 per unit.
car, hybrid, porsche