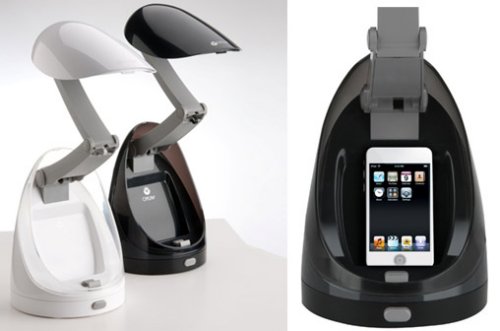 Here's a lamp with a neat design. It will keep your table free of clutter and your iPhone charged. Great way to reduce cable clutter. The OttLite POD Lamp comes with an iPod dock, wire management, and will charge other cell phones and MP3 players too.
The lamp is adjustable for different heights and angles, and packs a 13 Watt OttLite HD bulb good for up to 10,000 hours. It's available in both black or white, and will cost you $112.

Thats an expensive lamp.
charger, Dock, iphonr, light, POD Lamp