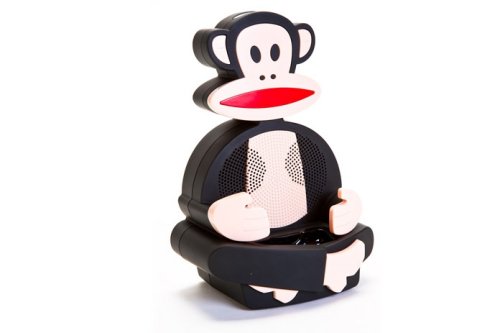 I don't get the whole Paul Frank thing myself, but apparently many of you like to buy things with a monkey on them. Paul Frank has dabbled in the iPod/iPhone case market and even headphones, but now there is an iPod Dock.
It's in the shape of Julius of course and is called the Julius Dance Machine. In between the monkey's hands is the iPod dock in a cradle and according the the specs it will work with all generations of iPod's. Not sure about iPhones. He will give you about 6 hours on single charge.

There's also a 3.5mm stereo mini plug audio input for external music sources. Nothing yet on price or any other details, but you can expect it sometime in July.
Dance Machine, iPod dock, Julius, Paul Frank