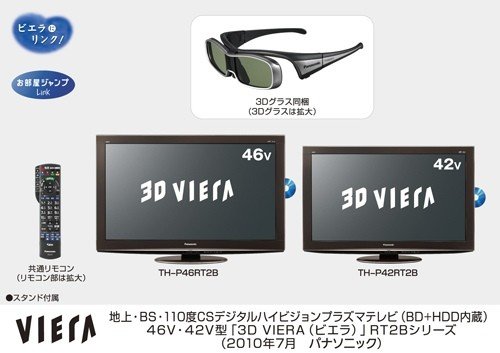 Panasonic wants to improve your living room entertainment options with their RT2B series plasmas which can record TV broadcasts onto their hard drives or Blu-ray drives.
These are also the first all-in-one models that can handle Blu-ray 3D movie playback too. There are 42″ and 46″ versions. Sadly, the likelihood of seeing them on our shores is very small. But we may just see their new 3D glasses, which come in various sizes and can be recharged via USB.

These glasses are an improvement over the current model which has a replaceable watch battery.
3D, all in one, Blu-ray, hdd, Panasonic, plasmas