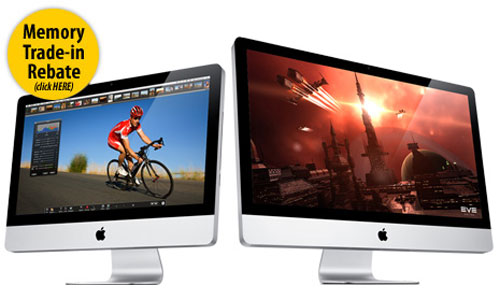 Every time I look at computers on a manufacturer's site, I get a little sick to my stomach when I see how much they want to charge you for RAM and HDD upgrades. Sometimes even a small upgrade can add a $100 or more to the price you pay.
If you tend to buy your rigs with the minimum RAM available and upgrade alter you aren't alone. OWC has announced that it has new RAM kits put together specifically for the newly updated iMac computers.
You can get the RAM in several kits with an extra 2GB stick going for $59.99, 4GB for $117.99, and a single 4GB DIMM for $144.99. You can also get a pair of those 4GB DIMMs for $279.99 or four of them for 16GB total for $549.99.
Apple, owc, RAM