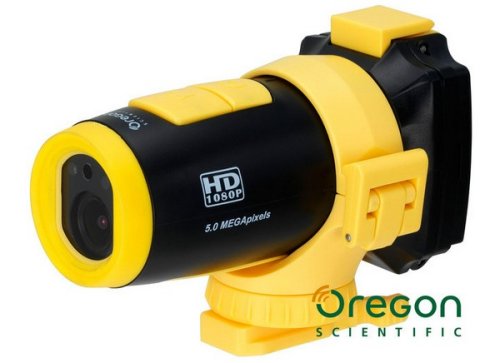 The latest 1080p action cam comes from Oregon Scientific. The ATC9K Action Camera will do 1080p video, five megapixel photos, is waterproof to 20 meters, comes with an IR remote, and also has an integrated G meter.
GPS is an option too, so you can mark your adventures on Google Maps, Sadly, there's no mention of price, but it is set to start shipping in just a few days.

We know you can't wait for those awesome 1080p fish videos.
1080p, Action Camera, ATC9K, HD, Oregon Scientific, underwater