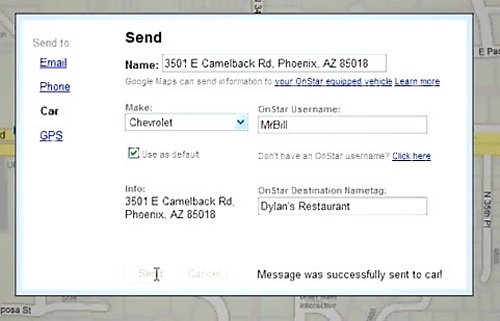 Today is a special day. It's the first day that turn-by-turn capable GM vehicles as old as 2006 can search for destinations using Google Maps and have those destinations sent directly to their vehicles. Proof that some of us are living in a future slightly ahead of the rest of us. Those with GM vehicles.
The OnStar eNav feature is now fully functional and totally Googled. Hopefully other factory navigation systems start doing this very soon.

Your car can now know where you are going before you even get in.
Cars, directions, eNav, GM, Google Maps, onstar