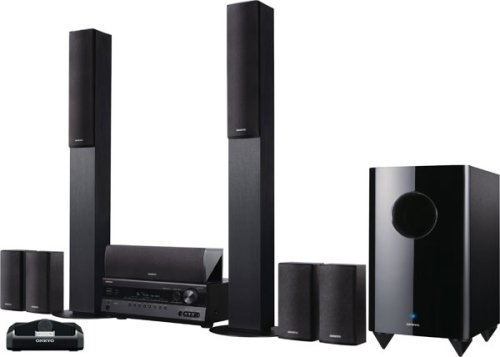 If you don't want to buy your home theater by piecing together parts, you may want to try a packaged home theater in a box. In that case Onkyo is here to help. Onkyo has put together a couple of new 3D-ready Home Theater in a Box setups: The Onkyo HT-6300 and HT-7300.
Both come with four 3D-ready HDMI 1.4a inputs and handle upscaling to 1080p via the Faroudja DCDi Cinema processor. The difference comes down to the HT-7300 swapping the front speakers for a pair of 41-inch tall floor-standing speakers with dual woofers.

Both are available now for $750 and $900.
3D, Home Theater in a Box, HT-S6300, HT-S7300, Onkyo