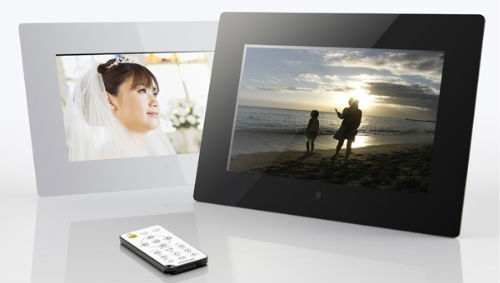 Onkyo's LPF10M01 is basically a netbook screen without the netbook. 10.1 inches of LED-backlit LCD with a resolution of 1,024 x 600 and 250 nits of brightness and a 500 to 1 contrast ratio. The interesting part is the HDMI input, which is something you don't normally see in picture frames.
There's also a USB port, SDHC and Memory Stick card reader, and 512MB of integrated memory. It could be nice as a secondary display with it's 140 degree horizontal viewing angle and 110 on the vertical axis.

It launches on August 6 in Japan for around ¥19,800 (or $227).
10.1-inch, HDMI, Onkyo, picture frame