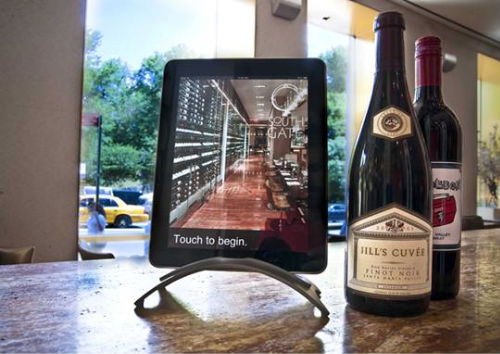 Everybody is using the iPad in so many unique ways, and now businesses are doing the same. for instance, if you are dining in NYC, then check this out. South Gate restaurant is the first New York City restaurant to launch custom designed iPad wine tablets.
That's right, the iPad is now being offered as a way for customers to navigate South Gate's extensive wine list of over 650 bottles. Their new iPad "wine tablet" gives customers detailed information about the major wine regions and varietals, and it also automatically updates the wine list as labels sell out, so the inventory is always correct.

South Gates' sommelier will even use the iPad "to educate patrons on over 650 bottle wines available or let guests access the information themselves from the iPad's customizable SmartCellar application.
iPad, NYC, restaurant, Wine List