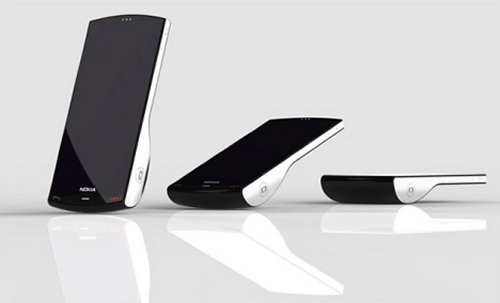 We've never seen a phone raise and stand on it's own like a zombie from a grave, but we dig this concept of just such a phone. This Nokia Kinetic concept design will use an electromagnet in it's thick base to shift the balance so that it gradually rises or lowers itself.
When you get a call or a text message, the phone will gradually stand up, letting you know that you have a call. If you don't want to answer the call, just tap it to reject. Pretty neat.

Until phones start walking.
call, concept, design, kinetic, Nokia, phone, stands up