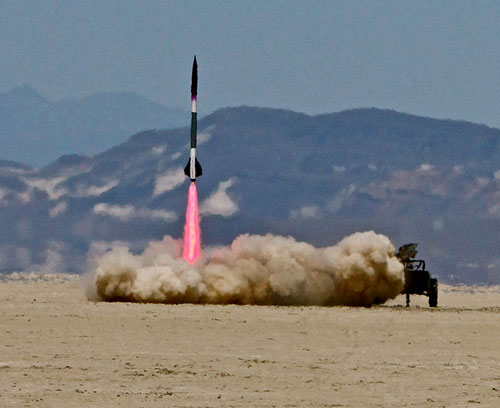 When I was a kid, I used to build those Estes rocket kits that you could shoot into the air a few hundred feet. I always seemed to get the tail fins crooked and the things would fly all sideways and stuff.
A couple geeks have taken rocketry to the next level and put a SmallSat made up of an Nexus One smartphone and Arduino onto the back of a big rocket dubbed intimidator-5 and blasted the thing into the sky. The project was followed by Make for its DIY Space issue.
The rocket climbed to 28,000 fit spinning the whole way before a parachute deployed and brought the SmallSat gear back to Earth. The ride down lasted ten minutes and the YouTube footage is pretty darn cool.
Nexus One, Rocket