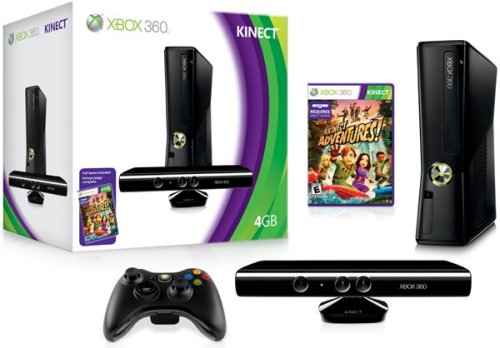 If you want everybody to know your secret, just tell Amazon Germany. They can't keep a lid on things. Microsoft has just announced a new Xbox 360 Arcade replacement with 4GB of internal flash memory, a matte finish, and built-in 802.11n WiFi, which will be shipping August 3rd for $199.99.
In November, the standalone Kinect is coming for $149.99 with Kinect Adventures. Then there's the 4GB console, Kinect sensor, and game in a holiday bundle for $299.99.

Are any of you buying the Kinect or is that price just too much?
4GB, holiday bundle, Kinect, xbox 360