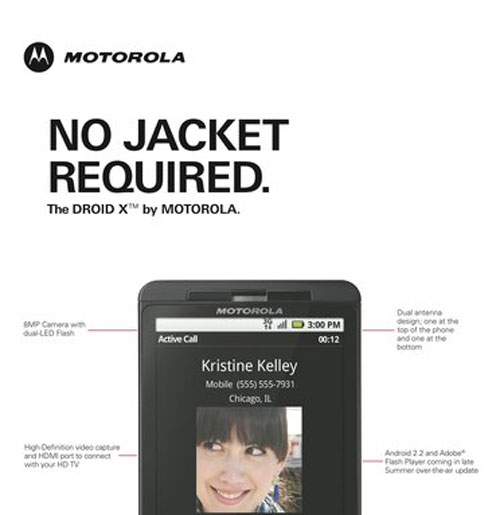 You have to live under a rock to not know about the issues that iPhone 4 users are having with the antenna on the new smartphone. Apple has admitted there is an issue and has offered up free cases for users to fix the issue.
Apple is even refunding users that bought the bumper case with their smartphone. Motorola is taking the chance to make fun of the iPhone 4 and its need for a case in its new ad for the Droid X.
The ad will be found in newspapers and has the tagline "No Jacket Required." It's funny to see people making fun of the iPhone when the reality is that antenna problems and all the device is still outselling just about any other smartphone.
Apple, Motorola