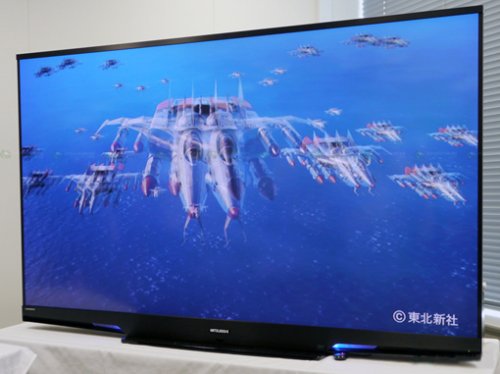 Mitsubishi has confirmed the availability of their new 3D Full HD Laser TV for the Japanese market. The Mitsubishi 75-LT1 uses the company's Laser technology to provide a color range that is twice that which is found on a normal HDTV and also reduces the power consumption.
The Mitsubishi 75-LT1 features a 75-inch Full HD panel (1920 x 1080) that is capable of displaying 3D images using the side-by-side format, BS.110/CS Digital TV tuner, five HDMI inputs, one HDMI output, a D-Sub port, three S-Video ports, a couple of 10W speakers and two pairs of active shutter 3D glasses.

This baby is priced at 750,000 Yen ($8,692) and will be released in Japan on August 21st, 2010.
3D, 75-inch, full HD, LaserVue 75-LT1, Mitsubishi, tv