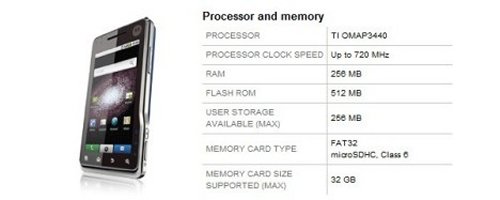 We have some bad news for fans of the Motorola Milestone XT720. If you were looking for a powerful device, you may want to look elsewhere. There had been previous reports that it had a processor speed aof 550MHz and 720MHz.
But now the specs for this Android phone on Motorola's developer page have been changed again, most notably it has gotten a drop in RAM from 512MB to 256MB. We aren't sure why.

We can only hope that when the XT720 finally arrives, it will still be a capable device.
Milestone, specs, XT720