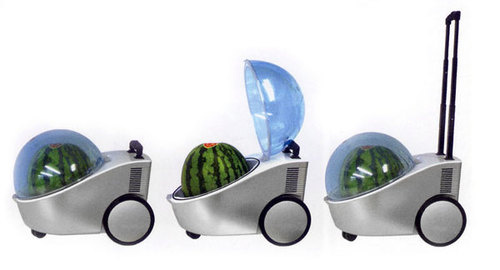 When we tire of sending robots into space, watermelons are our next great hope, as evidenced by this watermelon spacesuit. Okay, it's really a Watermelon cooler, but it clearly shows that Watermelons will inherit the Earth.
The Marugoto Tamachan portable watermelon cooler is a state of the art Watermelon spacesuit that will keep your fruit fresh and succulent. And it can be toted around like a small child at the same time thanks to that handle.

The Japanese think of everything.
Cooler, Marugoto Tamachan, portable, watermelon