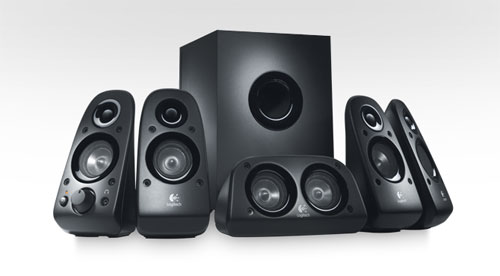 Logitech has unveiled its latest set of speakers for computers and other uses. The new speakers are called the Z506 and they can be pre-ordered now for $99. That is a very low price for a set of powered 5.1 speakers.
The speaker system is designed to be used with the PC, PS3, Xbox, DVD player, and Wii. The cables needed for connecting to the PC are included and connection to game consoles uses the cables included with the console.
Total power is 75W RMS with satellites getting 48W and the sub getting 27W. The PC speaker cables are color-coded and the sub is a downward firing ported unit. Logitech is mum on an exact launch date.
Logitech, Speakers