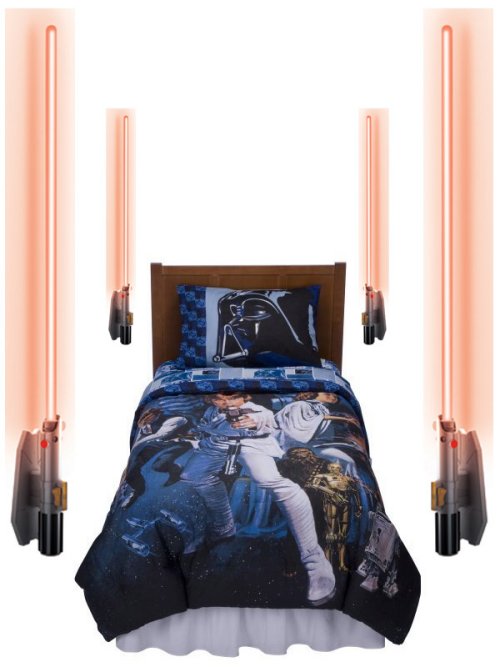 Look, we all love Lightsabers and we all need some light in our man-caves. This is the perfect geek way to light any room as if it were a Jedi temple. Each wall-mountable light measures 27-inches tall, and has LEDs inside the lightsaber blade which produce seven colorful effects.
Each light includes a remote control, because let's face it, Jedi powers don't come easy. They run on 5 AAA batteries, but since they use LEDs, they should last for a long time before they need changing.

Pretty awesome! You can pre-order them at the Star Wars Shop now for $29.99.
lamp, lighting, lightsaber, Star Wars, wall lamps