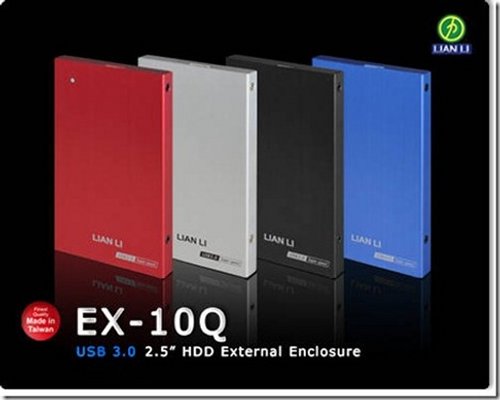 Here's a good looking external hard disk case for your hard drive. Lian Li has just introduced its latest USB 3.0 external casing, the EX-10Q USB 3.0 2.5-inch external hard drive casing. It not only looks good, it supports USB 3.0 for faster transfer speeds.
And if you're using an older system, it will work with USB 2.0 as well. The slim all-aluminum enclosure supports SATA I and II drives, and comes in your choice of blue, red, silver, and black.

It will cost you about $30. Not bad at all.
External Hard Drive Enclosure, Li EX-10Q, Lian, USB 3.0