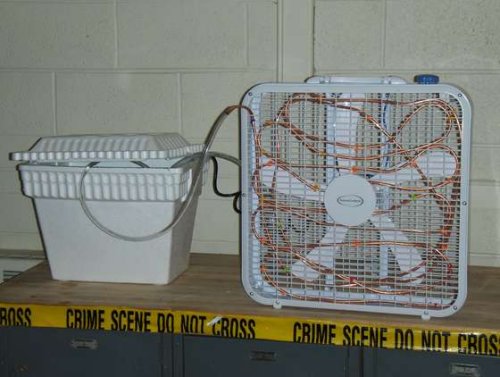 It's hot here in the Northeast. Very hot! If your air conditioning fails or you simply don't have air conditioning, here's a DIY solution. You wont have real AC cooling power, but it beats having nothing.
You just need a cooler, a fan, some tubes and a water pump. Then you just need to run cool water in front of the fan for it to cool off the air that blows out, making it only slightly more effective than a regular fan.

Intense heat sometimes requires a DIY solution.
air conditioner, DIY, fan, heat, hot