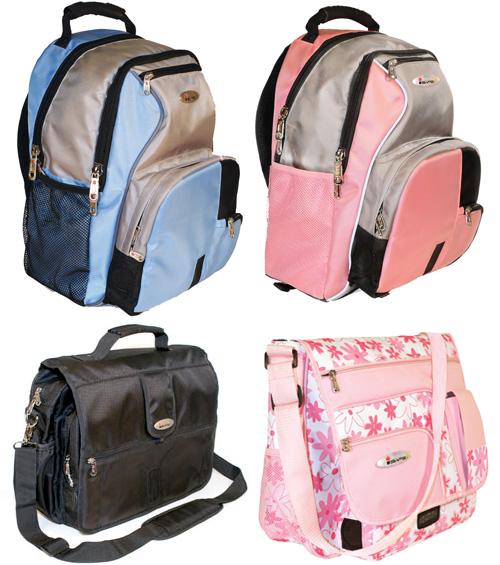 The iSafe Bag will keep you and your belongings safe since it comes with a personal security alarm on the strap that will sound an alarm when pulled, and trigger a flashing light. It's powered by a pair of 9V batteries and the iSafe Bag can sound the alarm for up to 2 hours if you need it that long.
Or it can be set to an interval mode to preserve battery life. Prices range from $59.99 for a kid's backpack to $89.98 for a laptop-friendly bag. The company even offers a replacement whenever your current iSafe Bag becomes old and dingy, for a 50% discount.

The alarm system must be transferred from the old bag to the new one.
backpack, bags, iSafe, personal alarm