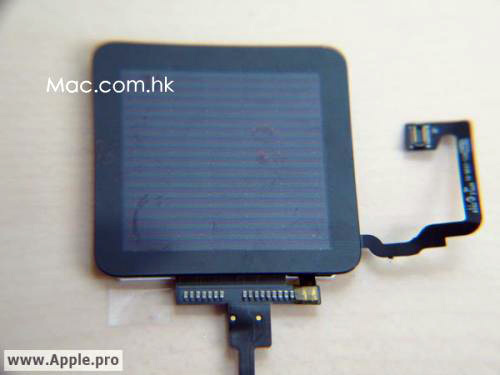 The folks at tw.apple.pro say that this photo comes from "deep inside the throat"(Google Translate). So we are guessing they mean a deep throat like source within the company. It's a 1.2inch x 1.2inch screen which could be the next iPod Shuffle.
The component is marked "Apple," and there's no reason to believe it isn't legit. But just how would you operate a 1-inch touchscreen? What could you really accomplish on a screen so small?

Maybe it's a new Apple watch gadget.
Apple, iPod shuffle, leak