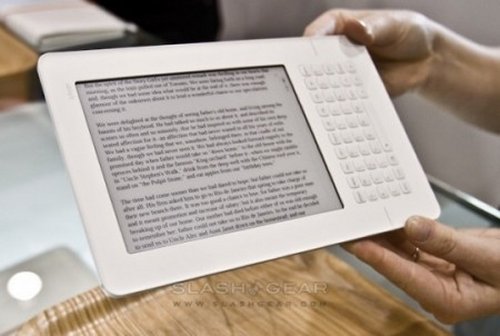 It's been a while since we had some new news on the iRiver Story. The device has undergone some changes since then. The most interesting change is the inclusion of WiFi.
WiFi was definitely something the device needed. The other big change? The name. It will now be known as the iRiver WiFi Story EB03.

Sadly, the device will be retailing at £250 which is about twice the price of the Kindle. It's like they are trying to get consumers to not buy it.
ebook reader, iRiver, Story, wi-fi