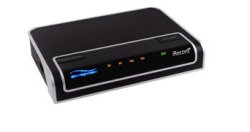 iRecord has just released it's updated iRecord Pro which supports both the iPad and iPhone 4. It allows you to turn your iPad into an even more dedicated portable entertainment device.
The iRecord Pro will now let you record TV, Video, and audio directly to your iPad or iPhone 4. That's pretty handy if you absolutely can't miss that all important TV show you've been waiting all week for.

The iRecord Pro with iPad and iPhone 4 Compatibility retails for $269.00.
iPad, iPhone 4, iRecord Pro, Record, tv