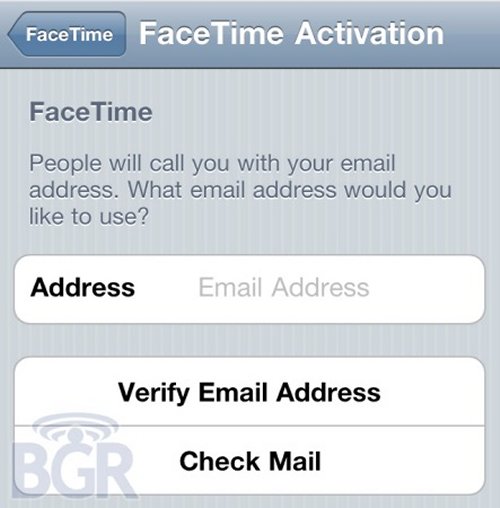 We figured that the next iPod touch would get in on Apple's FaceTime video-calling action, but how will calls be initiated without phone numbers? Well, BGR has the scoop. It will all be based on email addresses. Registering an email address with the touch and FaceTime will let people videocall you using that email address
However when you call an iPhone user it will still involve the phone number. BGR thinks that the email-based system will be extended to the phone eventually too, which I guess makes sense.

We will know soon.BGR has a great track record though.
addresses, email, FaceTime, iPod Touch