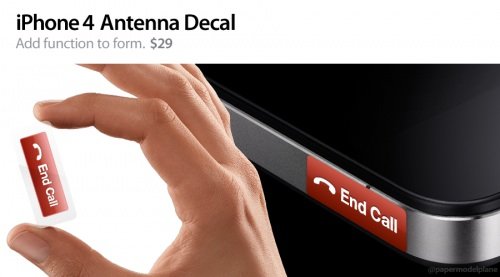 You could get a band-aid for the iPhone 4′s antenna problem, or you could just be brutally honest and get this "End Call" iPhone 4 decal to remind you not to touch it there.
This is a much better solution to the antenna problem than the free Apple bumpers. And no, you won't find it at the Apple Store. It hits a little too close to home for them.

Hopefully you can buy one soon.
decal, End Call, iPhone 4