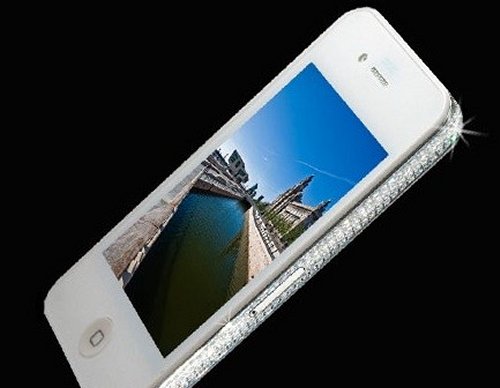 Diamonds are forever or in this case 4ever. When attached to the iPhone 4, maybe they will even help with the reception. Once again you have Stuart Hughes to thank for this over the top luxury version of he iPhone.
The iPhone 4 Diamond Edition. It has diamonds, a bejweled Apple logo and it's a white iPhone 4 (32GB). It's also unlocked. Do you have the extra $20,000 for this light-catcher?

Just don't look directly at it on a sunny day.
bling, Diamond Edition, iPhone 4, luxury