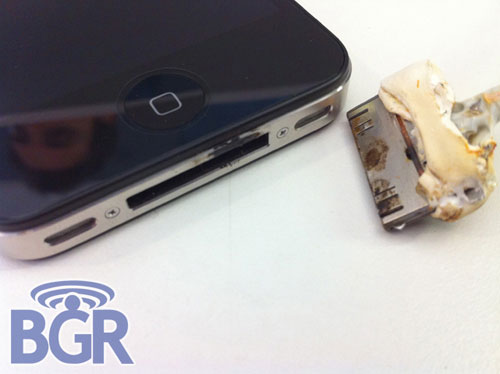 Apple has had its own share of trouble with its popular gadgets bursting into flames. The allegations resulted in an investigation in Europe. The iPhone 4 has had its share of complaints already with poor reception and other things.
A photo of an iPhone 4 has surfaced that reportedly caught fire as the owner was plugging the device in to charge with the Apple USB cable. The power reportedly burnt his hand.
BGR reports that an Apple store has confirmed to AT&T that the issue was apparently a faulty USB assembly and not user error. There is now word yet on if this might be a wide spread issue or an isolated incident.
Apple, iPhone 4