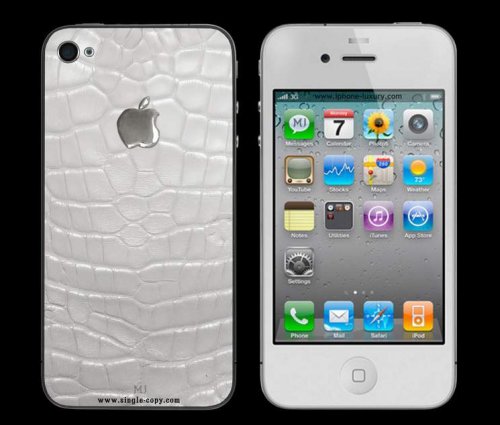 Forget fancy Swarovski studded iPhone cases. Crocodile skin with white gold is the way to go. Or maybe a Stingray polished or python skinned iPhone 4 case? Apparently each of these is available from a site called MJ Apple iPhone Limited Edition.
Yes, that name sounds pretty shady. But if this is your sort of thing, these are all limited editions. Apparently they ship from Russia and you will have to email or call to ask about price and availability, so you know it's expensive.

And who knows if they hurt the iPhone 4′s reception further.
Cases, crocodile skin, iPhone 4, White Gold