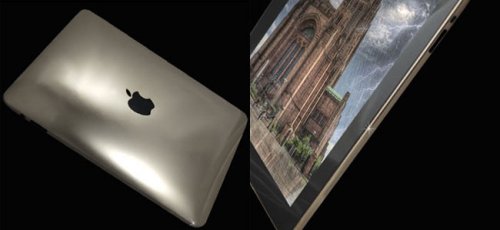 Stuart Hughes has been busy doing what they do best, making garish and tacky luxury iproducts. Now the company is announcing another new iPad model: the world's first 18ct white gold iPad. Your mugger will surely appreciate your lack of style and good taste.
This white gold iPad is made from solid white gold and called the iPad Supreme Ice Edition. It weighs a full 2kg, making it the heaviest iPad ever made. The iPad itself is the WiFi 64GB version.

This one will cost you $121,000.
iPad, Stuart Hughes, Supreme Ice Edition