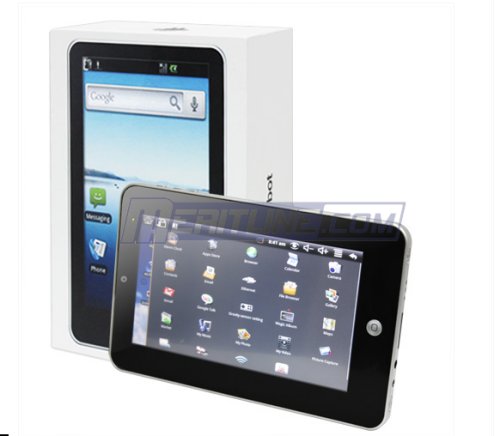 This is one fake iPad that sure is tempting. It runs Android for one thing and is similarly styled to the iPad. It sports a 7″ touchscreen LCD with a 800×480 resolution. Under the hood it's running on 2GB NAND Flash, and it can be expanded via SDHC TF cards to 16GB.
There's also wifi, a 0.3 megapixel camera, 2 USB ports, and it even comes with a dongle that adds an ethernet jack and two USB ports.

It may only run Android 1.7, but for $125 this sure is tempting.
Android, camera, iPad, knockoff